Intelligent Robots – iR 2013 – Implementare WebSite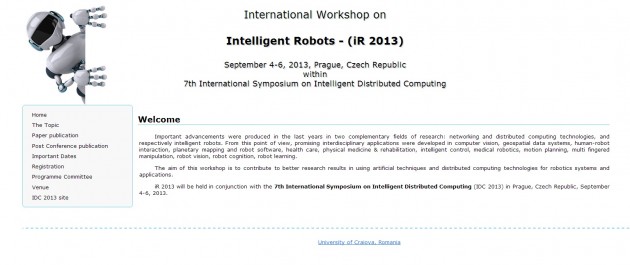 Project Name: Website Implementation for iR 2013 – International Workshop on  Intelligent Robots.
Description: This involved the implementation of website design and implementing its being made only the front end, no part of administration.
If you want a nice project like please use the form available on the "About / Contact" or leave a comment on this submission (page) and I will respond as soon as possible.
Thank you for your time this presentation.
PS: If you like you can use one of the buttons below.