www.cauciucurijante.ro – Online Store Implementation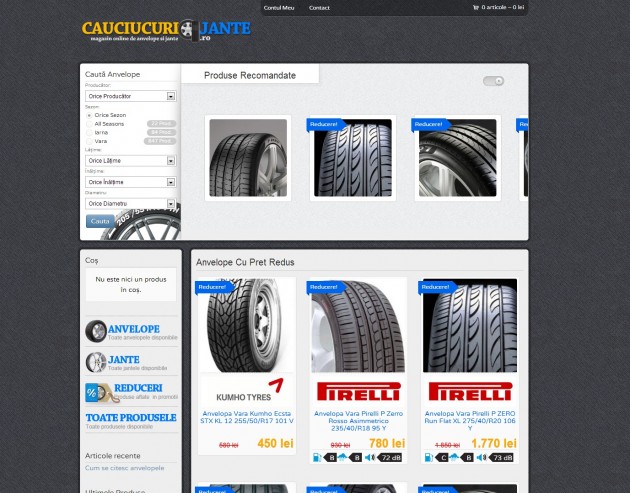 Project Name: Implementing Online Store
Client: CauciucuriJante.ro
Description: Implementation of the shop involved besides a custom design (which was made ​​& implemented by PixelMotion) the ability to manage inventory, orders, users, products, offering discounts per product or per order, integration with social networks (in this case Facebook).
This is an online store for Tyre / Tires and Wheels Auto.
This site may be viewed and used here.
Some pictures of the final product
If you want a nice project like please use the form available on the "About / Contact" or leave a comment on this submission (page) and I will respond as soon as possible.
Thank you for your time this presentation.
PS: If you like you can use one of the buttons below.